SAAED REALESTATE
Manage all your real estate from a single dashboard.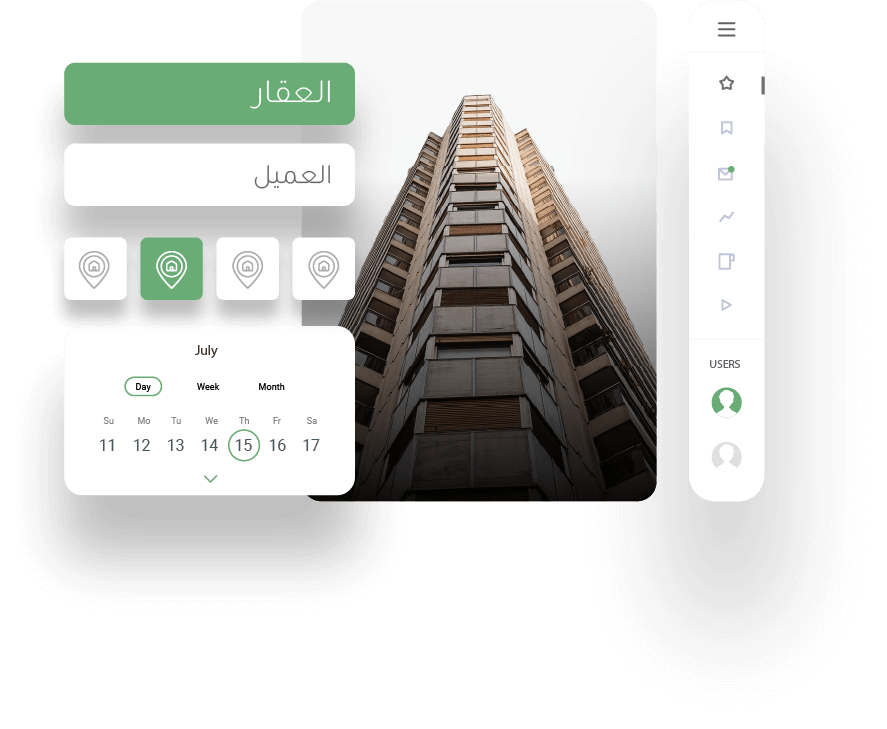 Al Saaed Real Estate System
Our real estate system includes all real estate transactions, from data and details of the property to contracts and details of financial payments. It also facilitates the progress of agreements and documentation between the parties to contracts, and helps you to follow up operations and reports electronically with high security and professionalism.
System features

Real Estate Management
The system sorts and arranges real estate data and allows you to follow and manage all tenants and contracts.

Contracts and payments management
The system enables both parties to the contract to follow up on the progress of the lease contract and follow up on financial dues.

Tenant Services Management
The tenant can choose the right property for him, follow up on payment cases, and communicate with the landlord regarding any repairs or problems.

Staff management
A special section for managing the data and affairs of your employees with salary marches, attendance and leave management.

Periodic reports
Review all data related to invoices, receipts, cases of customer contracts and sales reports.

Control panel
Get complete control over the display and arrangement of real estate data with a summary of the current status of orders and contracts.